Toni Furst Smith – Bio
I start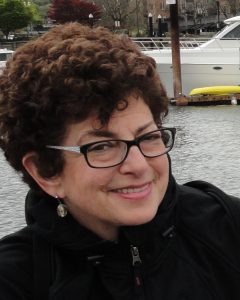 ed making fiber art after I retired from an advertising career that spanned over 3 decades.  Walking a Spiritual path has always been a key element in my life.  I am now thrilled to be able to incorporate this focused heart energy in my art work.  After growing up in NYC, living in Berkeley, CA., I currently reside in Portland, Oregon.
Notes:
I get great joy in creating custom "Quilts" and/or "Cloth Portals" (small pieces that individuals may use as a focus for meditation as one would use a mandala).
I am a Tarot Reader and Channel Energy. If you need the time to focus on getting in touch with your heart's desires; connect to what is needed for your progression; or are ready or desire to heal/release old wounds and blocks, then this may be the time to book a session with me.   Please see the "Cloth Portals" page for more details and email me for information regarding appointments.
PROFESSIONAL RESUME
Group Exhibitions – Juried or Judged
2019 United We Quilt, Resist Sister, On-Line gallery
2019 Columbia Fiber Arts Guild, String Theory and Firmament, Portland OR
2019 Studio Art Quilt Assoc (SAQA) Ocean's Edge- Turbulence, Oregon Historical Society
2019 Edge (Contemporary Fiber Artists) Fissures, Sunderland Gallery, Omaha, NE
2017  –  Patchwork Design 2017, Rio de Janeiro, Brazil; Sao Paulo, Brazil
2016-17  –  High Fiber Diet, It's Not Easy Being Green, MHCC Visual Arts Gallery, Portland/Gresham, OR; LaConner Quilt and Textile Museum, LaConner WA; World Forestry Center, Portland, OR; Latimer Quilt and Textile Center, Tillamook, OR
2016-17  –  SAQA OR, Blending Poetry and Cloth, Rogue Gallery, Medford, Or; Willamette Heritage Center, Salem, OR; Chahelem Art Center, Newberg, OR; Crossroads Art Center, Baker City, OR
2016-17  –  High Fiber Diet, Making Our Mark, Oregon Garden, Silverton, OR; ArtReach Gallery, Portland, OR; Latimer Quilt and Textile Center, Tillamook, OR; Keizer Civic Center, Keizer, OR; Chessman Gallery, Lincoln City, OR
2016  –  Northwest Quilting Expo and Columbia Fiber Arts Guild, Portland Expo Center, Portland, OR
2016  –  Columbia FiberArts Guild, Fabrications, Artreach Gallery, Portland, OR (co-creation with Jo Noble
2016  –  Patchwork Design 2016, Rio de Janeiro, Brazil; Sao Paulo, Brazil
2015  –  Northwest Quilting Expo and Columbia Fiber Arts Guild, A River Runs Through It, Portland Expo Center, Portland, OR
2014  –  Columbia FiberArts Guild, Fiber Inspirations, Artreach Gallery, Portland, OR
2014  –  South Waterfront Art Exhibit, SW Pop-Up Gallery, Portland, OR
2013  –  Astoria Visual Arts, Coastal Fiberarts, Astoria CC, Astoria, OR
2013  –  South Waterfront Art Exhibit, SW Pop-Up Gallery, Portland, OR
2013  –  APWQ, Pacific West Quilt Show, Tacoma Convention Center, Tacoma, WA
2013  –  MIX, Locally Grown, United Methodist Church, Portland, OR
2012  –  APWQ, Pacific West Quilt Show, Tacoma Convention Center, Tacoma, WA (Honorable Mention)
2012  –  MIX, Memory Wall, United Methodist Church, Portland, OR
2012  –  Deep Spaces, La Conner Textile Museum, La Conner, WA; Lattimer Textile Center, Tillamook, OR; and Sam Houston University, Museum Huntsville, TX
PUBLICATIONS
PROFESSIONAL MEMBERSHIPS
EDUCATION