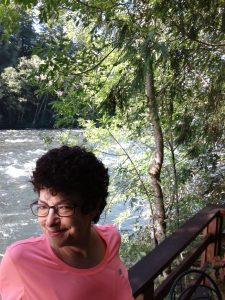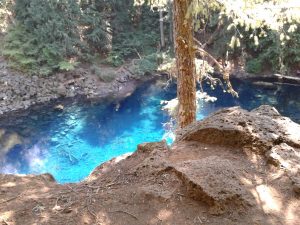 Well – I haven't posted in  weeks – However I have been out in nature AND sewing.  James and I have been to the Oregon coast, Old Growth Forest by the Clackamas river and also a few days down by the McKenzie river.
The McKenzie River was gorgeous and we mindfully hiked over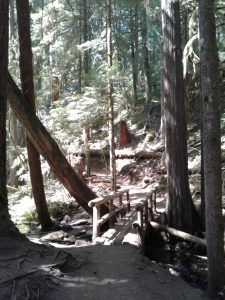 Lava fields up to the Blue Pools (Tamolitch Pool) and other water falls.  The forest was beautiful and soft and velvety – and looked like Cezanne's Landscape paintings.
Also I completed and entered my piece in the High Fiber Diet "Heat Wave " Challenge.  Whereas I think most people conjured up visions of tropical heat waves with  turquoise blues and flowers, for me HEAT WAVE brought to mind those hazy hot humid days of the east coast.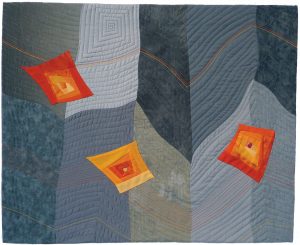 Enjoy August!